The Data Science Landscape at UCSB: How do you fit in? Where do we go next?
3 December 2021
Corwin Pavilion, UCSB


8:30am
Breakfast
9:00am
Welcome and overview of DS activities at UCSB
9:30am
Keynote: Humans, Data and Race: Whose Narrative is it?
Sharon Tettegah, Center for Black Studies Research, UCSB
10:00am
Coffee break
10:15am
Short talks
Ambuj Singh, Computer Science
Nathalie Guebels, Computer Science, SBCC
Karen Nylund-Gibson, Education
Greg Janée, UCSB Library
11:15am
Panel discussion: Creating a better culture and climate around data science at UCSB
Austen Apigo, EEMB
Sarah Rosalena Brady, Art
Faithe J. Day, Center for Black Studies Research
Ruchira Krishnamurthy, Biological Science
Chandra Krintz, Computer Science
Moderated by Timnit Kefela, Bren School of Environmental Science & Management
12:15pm
Lunch
1:15pm
Short talks
Sharon Solis, Computer Science
Allison Horst and Jamie Montgomery, Bren School of Environmental Science & Management
Krzystztof Janowicz, Geography
Jessica Santana, Technology Management Program
2:15pm
Communities of practice 
UCSB Data Science Club
DAnC
R-Ladies
Eco-Data-Sci
Panel Discussion
2:45pm
Coffee break
3:00pm
Short talks
Alan Liu, English
Alex Franks, PSTAT
Ziad Matni, Communication and Computer Science
Joe Walther, Communication and CITS
4:00pm
Keynote: Openscapes: Better Science for Future Us
Julia Lowndes, National Center for Ecological Analysis and Synthesis (NCEAS)
4:30pm
Wrap up and moving forward
Data driven science is ubiquitous at the University of California, Santa Barbara (UCSB), but data science efforts on campus remain largely siloed, leaving many on campus wondering "How do I fit in?" Find out where you fit among the data science practitioners, researchers, and educators from across campus. This summit will identify strategies for facilitating an interdisciplinary, collaborative future for data science at UCSB.
Features
Catered lunch and networking opportunities
Short talks on initiatives, programs and perspectives on data science
Panel discussion on diversity, equity, and inclusion in data science
Humans, Data and Race: Whose Narrative is it?


Sharon Tettegah
Center for Black Studies Research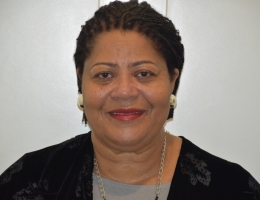 Sharon Tettegah is a faculty in the Department of Black Studies and Director for the Center for Black Studies Research. Professor Tettegah has over 86 publications. Prior to joining UCSB she was an Associate Dean for Research and Sponsored Programs at the University of Nevada, Las Vegas. She was the Program Chair of Digital Environments for Learning, Teaching and Agency in the College of Education at the University of Illinois, at Urbana Champaign. She also held an appointment in Cognitive Neuroscience in Bio-Intelligence at the Beckman Institute for Advanced Science and Technology. In addition, she was a Research Scientist and affiliate at the National Center for Supercomputing Applications (NCSA). Her research centers on the intersection of STEM learning, Emotions, Equity and Social justice.
Openscapes: Better Science for Future Us


Julia Lowndes
National Center for Ecological Analysis and Synthesis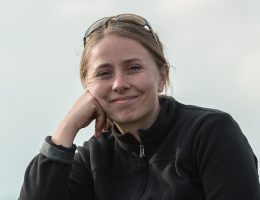 Julia Lowndes is a marine ecologist and Senior Fellow at the National Center for Ecological Analysis and Synthesis (NCEAS), working to increase the value and practice of environmental open data science through Openscapes and the Ocean Health Index. Dr. Lowndes is a Mozilla Fellow and a co-founder of Eco-Data-Science and RLadies Santa Barbara. She earned her PhD from Stanford University in 2012 studying drivers and impacts of Humboldt squid in a changing climate.
Creating a better culture and climate around data science at UCSB
We credit and thank Dr. Sharon Tettegah for her critical guidance on the panel topic and questions.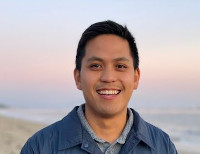 Austen Apigo is a Ph.D. Candidate in the Department of Ecology, Evolution and Marine Biology interested in the ecological interactions that occur between plants and fungi. Austen is a graduate student mentor for the Data Analysis Club, an undergraduate-focused group that seeks to increase computing skills in R, especially for first-time coders. He also serves as a representative for UCSB's Coastal Fund and is working to address economic barriers that can exclude students from quality research opportunities. When Austen's not in the lab or behind the computer, you can usually find him hanging out with his dog Gwen or baking up a treat to share with friends.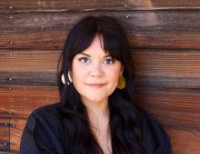 Sarah Rosalena Brady is an Assistant Professor of Art at UC Santa Barbara in Computational Craft and Haptic Media. Her work deconstructs technology with material interventions, creating new narratives for hybrid objects that speak on issues such as AI, digital craft, and decolonial posthumanism. She was recently given the LACMA Art + Tech Lab Grant, the Steve Wilson Award from Leonardo, the International Society for Art, Sciences, and Technology, and the Craft Futures Grant from Center for Craft. Her research focuses on Indigenous scholarship and mentorship in STEAM, she is multiracial Huichol and Laguna Pueblo. She has presented her work and research at places such as LACMA, Blum & Poe Gallery, New Wight Gallery, Ars Electronica, and SOMArts Cultural Center. Her work is in the permanent collection at the Los Angeles County Museum of Art.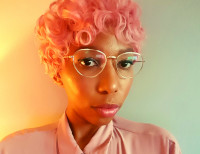 Faithe J. Day is a Postdoctoral Fellow in the Center for Black Studies Research and a research mentor and guide in the center's Student Engagement and Enrichment in Data Science (SEEDS) program. With a PhD in Communication Studies and a BA in English and Digital Humanities, Dr. Day develops curriculum, data collection, and curation projects in collaboration with other scholars to identify critical frameworks and best practices to ensure an ethical and justice-centered approach to working with information and data. Dr. Day's work primarily focuses on the study of Black and LGBTQIA+ data and discourse, a concentration which has led to the creation of the "Black Living Data Booklet" a manual and a manifesto on the ethical engagement of data on and for Black communities, as well as projects which bring greater awareness to issues of data privacy, ethics, and ownership in developing technology, as well as personal and community based archives.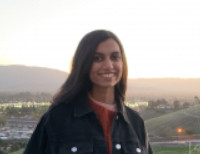 Ruchira Krishnamurthy is a fourth year Biological Sciences B.S here at UC Santa Barbara. She is interested in applying computational methods to biology in the fields of genetics and cancer biology. At UCSB, Ruchira works as an undergraduate research assistant in the Rothman Lab and the Foltz Lab where she works on data analysis and visualization in R and Python. She is also president of the Data Analysis and Coding Club which is a club that focuses on promoting the use of R among undergraduates from various disciplines and applying data analysis to interests.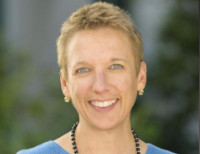 Chandra Krintz is a Professor and Vice Chair of Graduate Affairs in the Computer Science Department of UC Santa Barbara. Her research area is programming and distributed systems. Her research collaborations focus on advances that target the intersection of and broaden participation in the Internet of Things (IoT), edge and cloud computing, and data analytics, with applications in farming, ranching, climate change adaptation, and conservation science.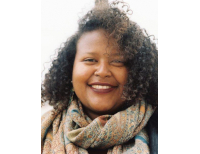 Timnit Kefela is a PhD student in the Bren School of Environmental Science and Management. Timnit's doctoral research focuses on understanding the sources, pathways and fates of plastics in soil and marine environments. Her research journey began as a botanist where she studied plant gene function and the role of plant-microbial interactions on enhancing plant growth, promoting defense against plant diseases and abiotic stress tolerance. She also worked on several projects focused on pollution and access such as phytoaccumulation of lead-contaminated soils and healthy food access in Camden, NJ.
Timnit firmly believes that the environmental future should include everyone. She is committed to connecting people to science, the sustainable diversification of STEM, and environmental justice advocacy. Timnit actively works on local and national initiatives with similar goals.
Alan Liu, English
Ambuj Singh, Computer Science
Allison Horst, Bren School of Environmental Science & Management
Jamie Montgomery, Bren School of Environmental Science & Management
Nathalie Guebels, Santa Barbara City College
Joe Walther, CITS
Jon Jablonski, Library/Collaboratory
Ziad Matni, CS/Communication
Alex Franks, PSTAT
Karen Nylund-Gibson, Education
Jessica Santana, Technology Management Program
            and others...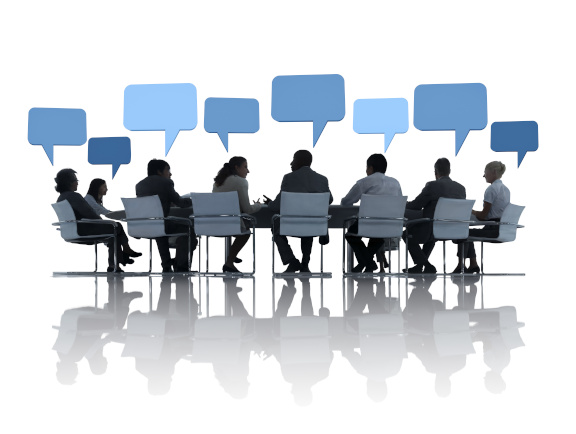 Interested in Participating in the Summit?
We are using this Google form to collect preliminary information about people interested in attending and presenting. 
Organizing Committee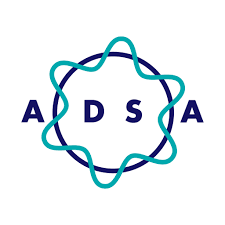 Funding for the Inaugural UCSB Data Science Summit provided by a seed grant from the Academic Data Science Alliance (ADSA) Career Development Network (CDN).
Please contact Alex Franks with any further questions.