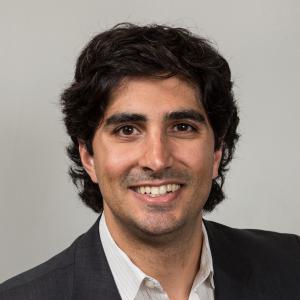 Specialization
:
SPECIALIZATION
Political Methodology
Energy and Environmental Politics
Comparative Political Economy
Education
:
EDUCATION
Ph.D. University of California, Los Angeles
Bio
:
BIO
Paasha Mahdavi is an Assistant Professor of Political Science. His research broadly explores comparative environmental politics and the political consequences of natural resource wealth. He is the author of Power Grab: Political Survival Through Extractive Resource Nationalization (Cambridge University Press, 2020), which shows how dictators maintain their grip on power by seizing control of oil, metals, and minerals production. Additional recent work includes the effects of oil-to-cash transfers on civic engagement; the political economy of fossil fuel subsidy reform; and the efficacy of policies to eliminate natural gas flaring. His articles have been published in journals such as Comparative Political Studies, Comparative Politics, Nature Energy, The Proceedings of the National Academies of Science (PNAS), and World Politics, and in popular media outlets such as Foreign Policy, Global Policy, and the Washington Post. Mahdavi serves as non-resident fellow at the Initiative for Sustainable Energy Policy and at the Payne Institute; as a former fellow at the World Economic Forum; and as a Term Member at the Council on Foreign Relations. He received his Ph.D. in political science and M.S. in statistics from UCLA; M.A. in international policy from Stanford; and B.A. in economics from Columbia.